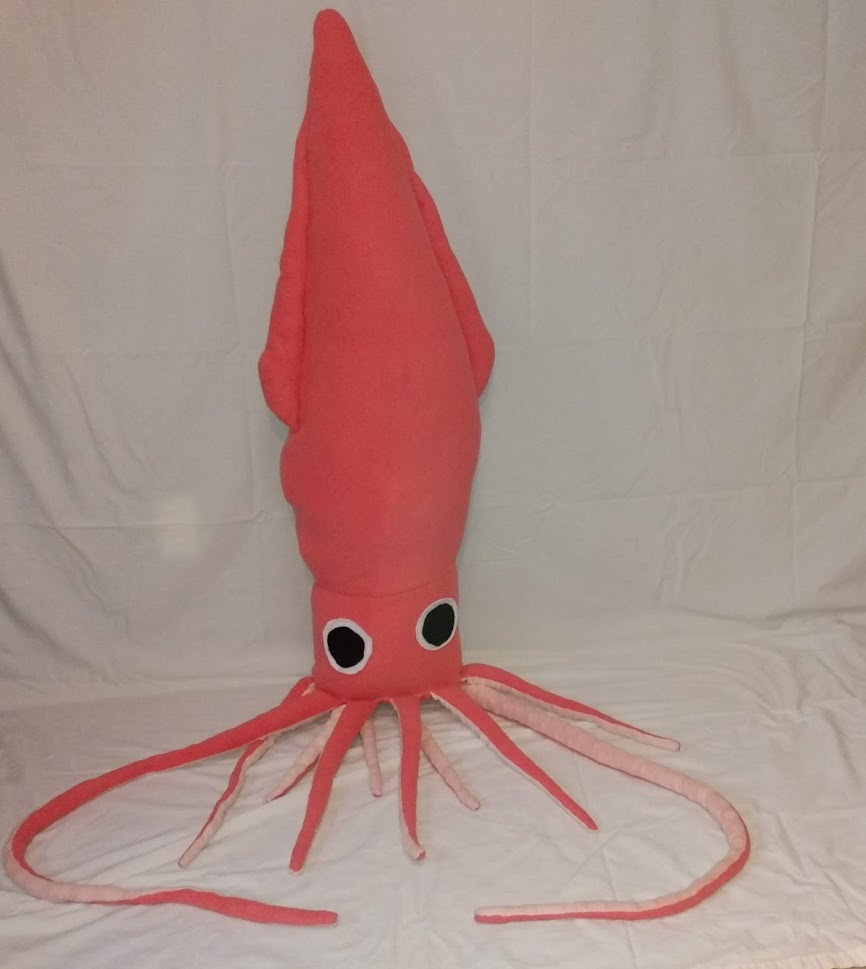 Squid Pillow
July 2021
Before my sister left for university, I wanted to make something for her. As a wildlife ecology major with a particular passion for sea creatures, I thought that a giant squid pillow would be perfect. Pattern by Build-a-DIY on Tumblr.
Fleece and felt, 2' x 7'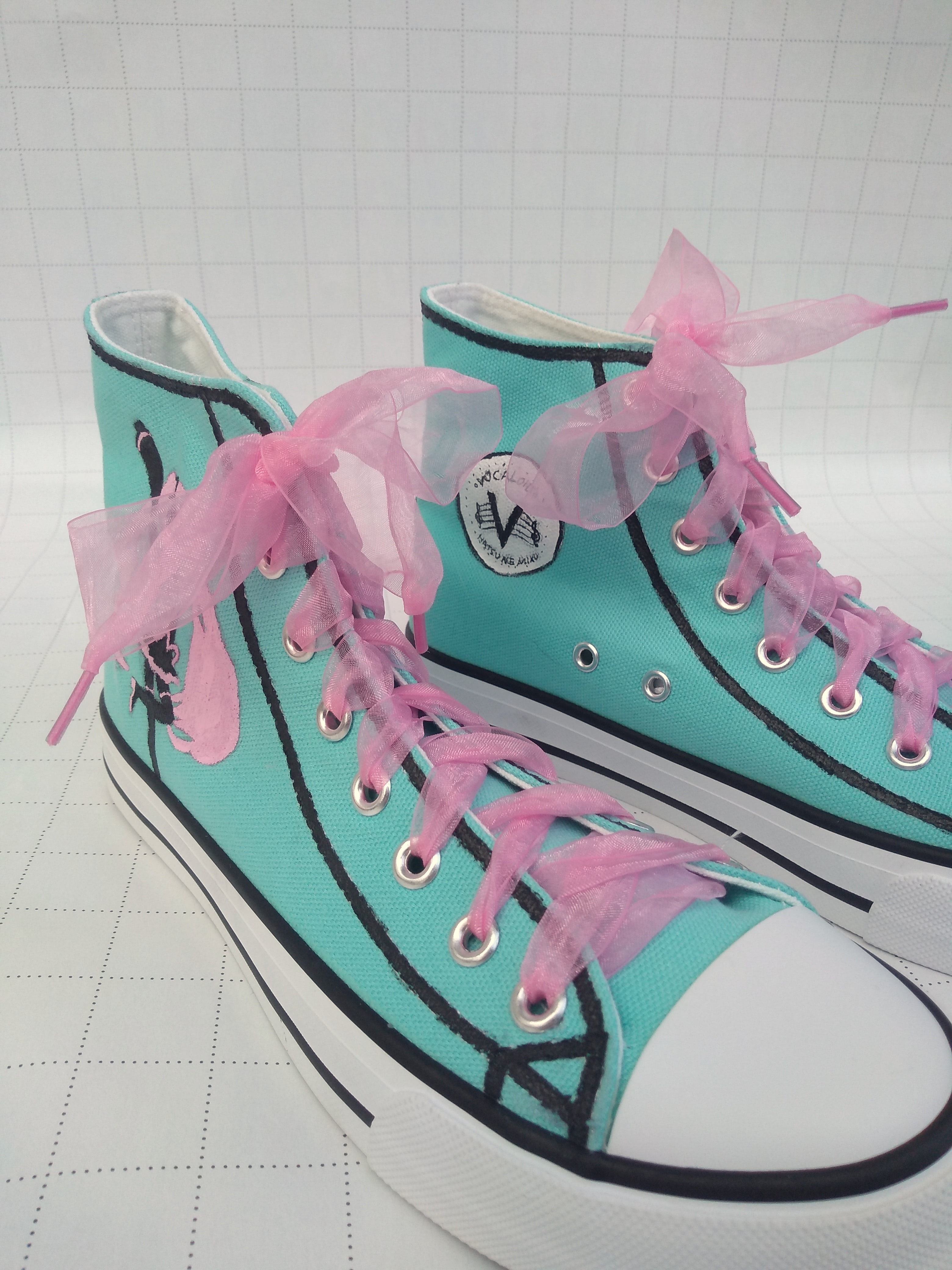 Vocaloid Shoes
December 2021
What says "I care about you" more than a handmade gift? I made these shoes for a friend as a Christmas present. She loves Vocaloid music, so that was the motif that I used throughout this piece.
Fabric paint on canvas, size 7 womens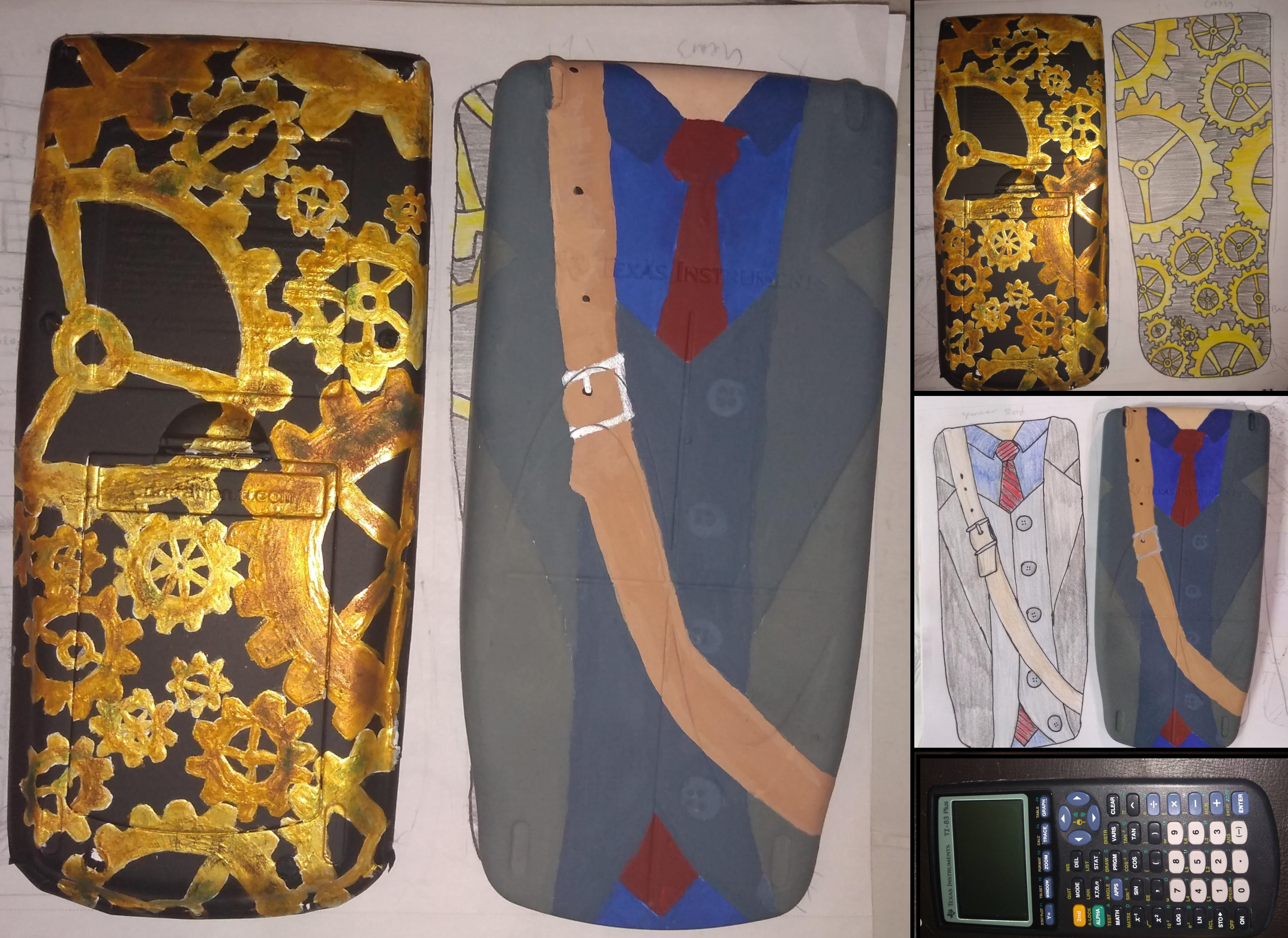 Calculator
July 2020
Math can define many things, but two of them stick in my mind: the world around us and the passions of others. When customizing this calculator (TI-84 Plus), I kept those things in mind with the images that I used.
Acrylic on plastic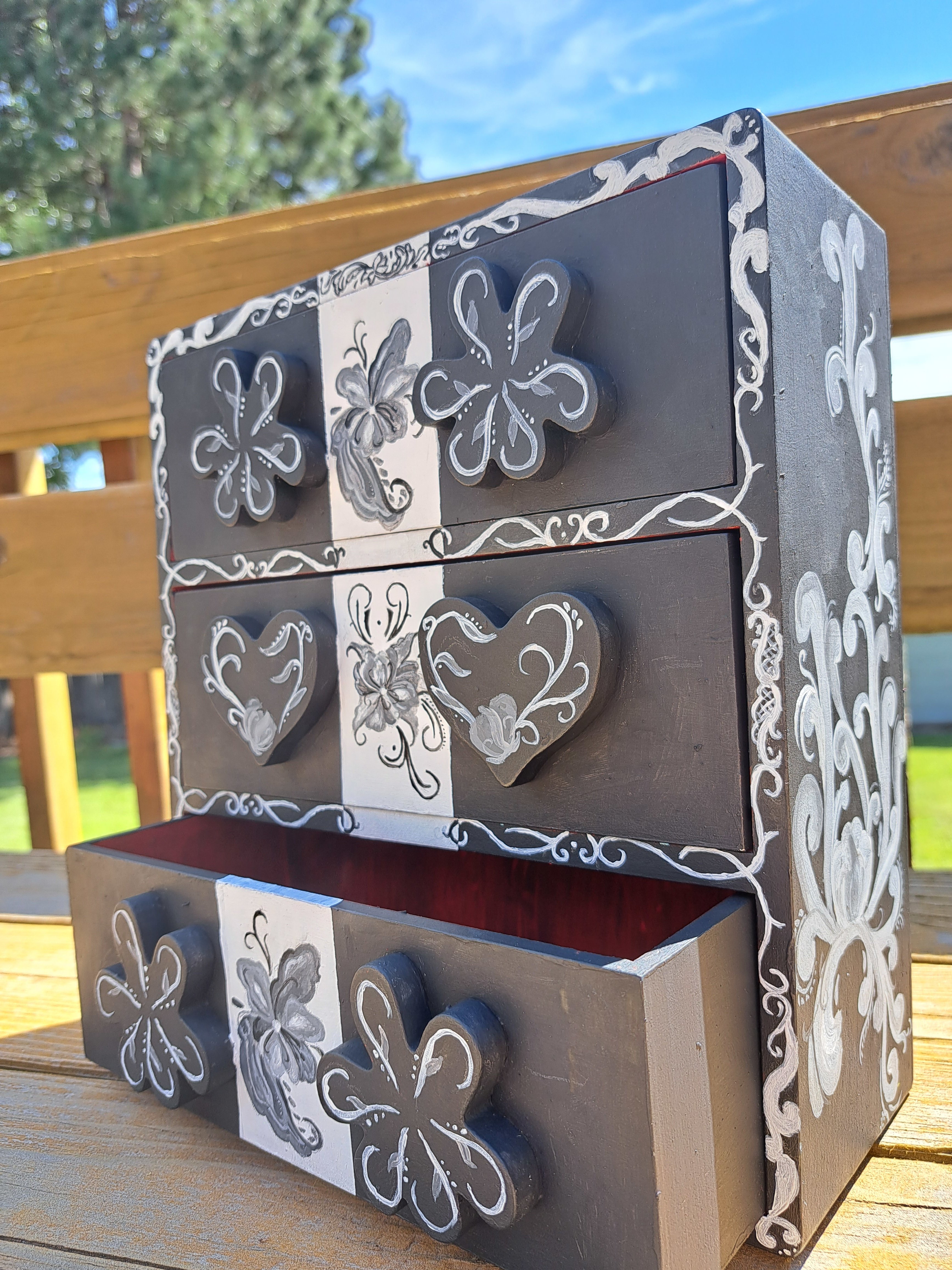 Rosemaled Drawers
August 2022
My sister asked me to redesign a set of drawers that she had to make them look "more mature." Leaning into our Scandinavian heritage, I decided to rosemal them.
Acrylic on wood